Old Ukraine Alive Website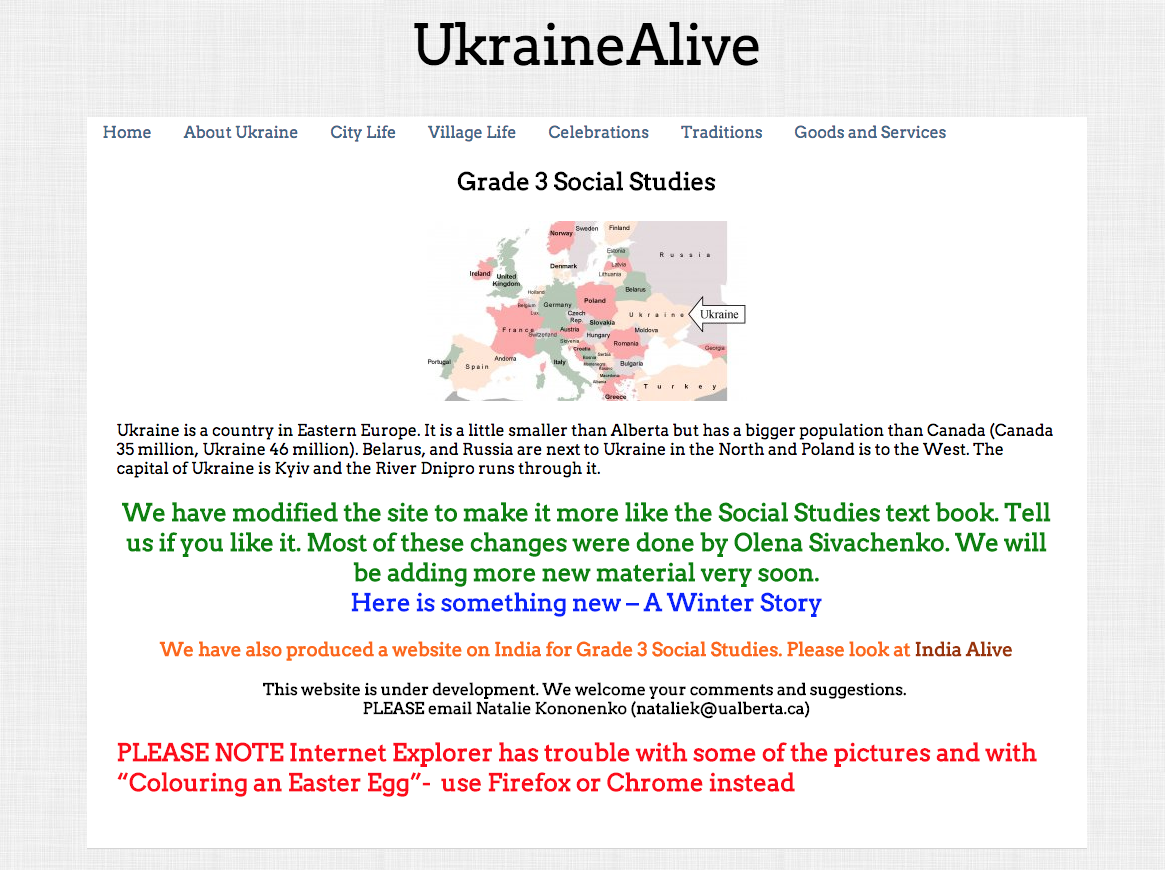 The old prototype of the Ukraine Alive website is scheduled to be discontinued on Aug 31, 2016. It has currently been made available at http://www.artsrn.ualberta.ca/ukrainealiveold for the benefit of teachers who have developed teaching materials based on it.
The new Ukraine Alive website (http://ukrainealive.ualberta.ca/) is designed more in line with the text books. Therefore, we encourage all new users to use the new site. If you see any useful material missing in the new site, please inform Natalie Kononenko (nataliek@ualberya.ca) or Peter Holloway (ph3@ualberta.ca). Thank you.